Blue Archive is a Gacha RPG mobile title developed by NEXON GAMES and published by Yostar. As it was first released globally on 8 November, 2021, the 2nd birthday of the game is around the corner. To mark the upcoming anniversary, NEXON is organizing an interactive website that allows players to gather and reflect on their shared experiences and the past journeys in Kivotos (the in-game city of Blue Archive).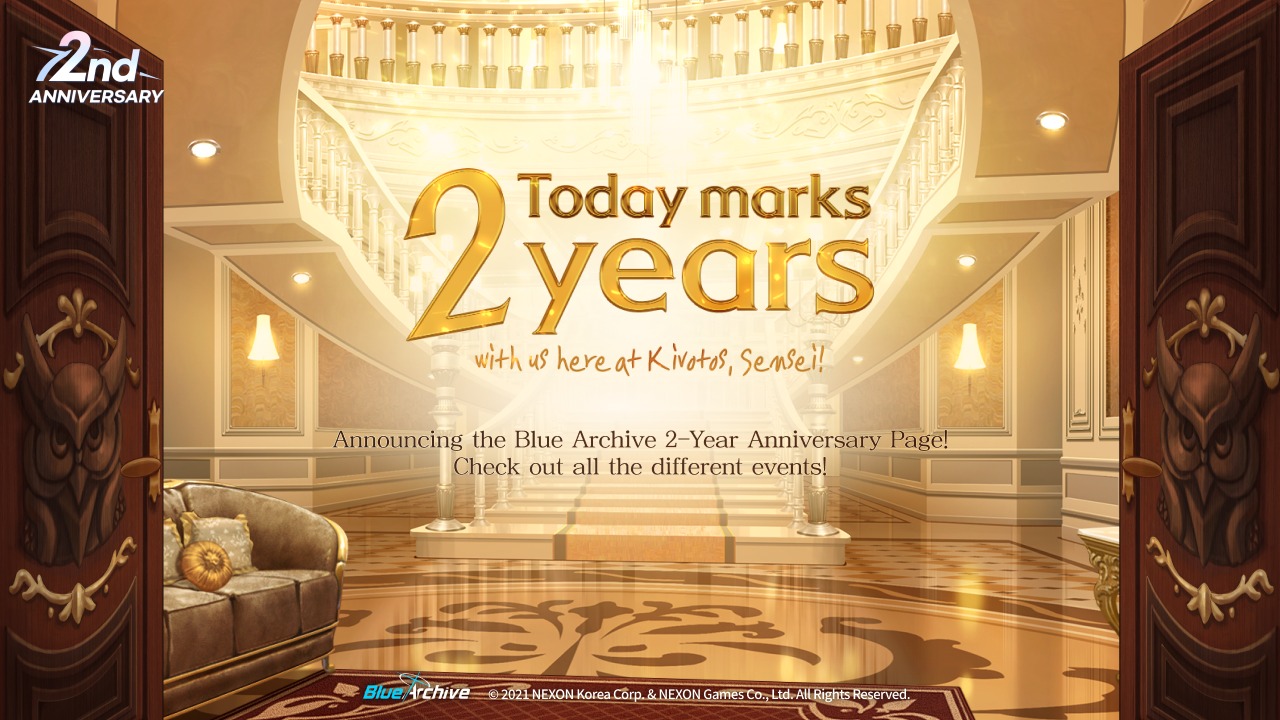 Let's see what to expect from Blue Archive's 2nd anniversary.
Click and check how to play Blue Archive on PC with MuMu Player.


Rewards and Contents
Pyroxene
Register on NEXON's exclusive webpage until

30 Oct

: Pyroxene*1,200
Take part in 3 rounds of Café Interior contests, showcase their cafés by submitting screenshots to the official community until

28 Nov

: a chance to get Pyroxene*600

Masquerade Madness
Blue Archive is putting on the eventful "Alabaster Calling Card: Mansion Masquerade and the Essence of Beauty" on 31 Oct.
Uplifting Event
Player can dive into "Dragon & Tortoise, Working Together for a Better Future" on 28 Nov.
Main Story Update
Main Story Volume 4: Rabbit of Caerbannog Part 2 "We Were RABBITs!" will be released in December.

New Students
In Kivotos, a vibrant and changing realm, newcomers will always introduce fresh dimensions to the storyline of Blue Archive. A variety of debuting students will also come along with the anniversary. Let's have a look together.
Kaho: Mythic Striker
Kaho is the vice president of the Hyakkiyako Academy and the Lead Strategist for the Tourism and Culture Public Relations Support Team.
As a member of the Yin-Yang Club, she's in charge of Hyakkiyako's public realations and marketing. So, naturally, she's an avid fan of all things Hyakkiyako and cares deeply about the students who work together to build the culture she loves.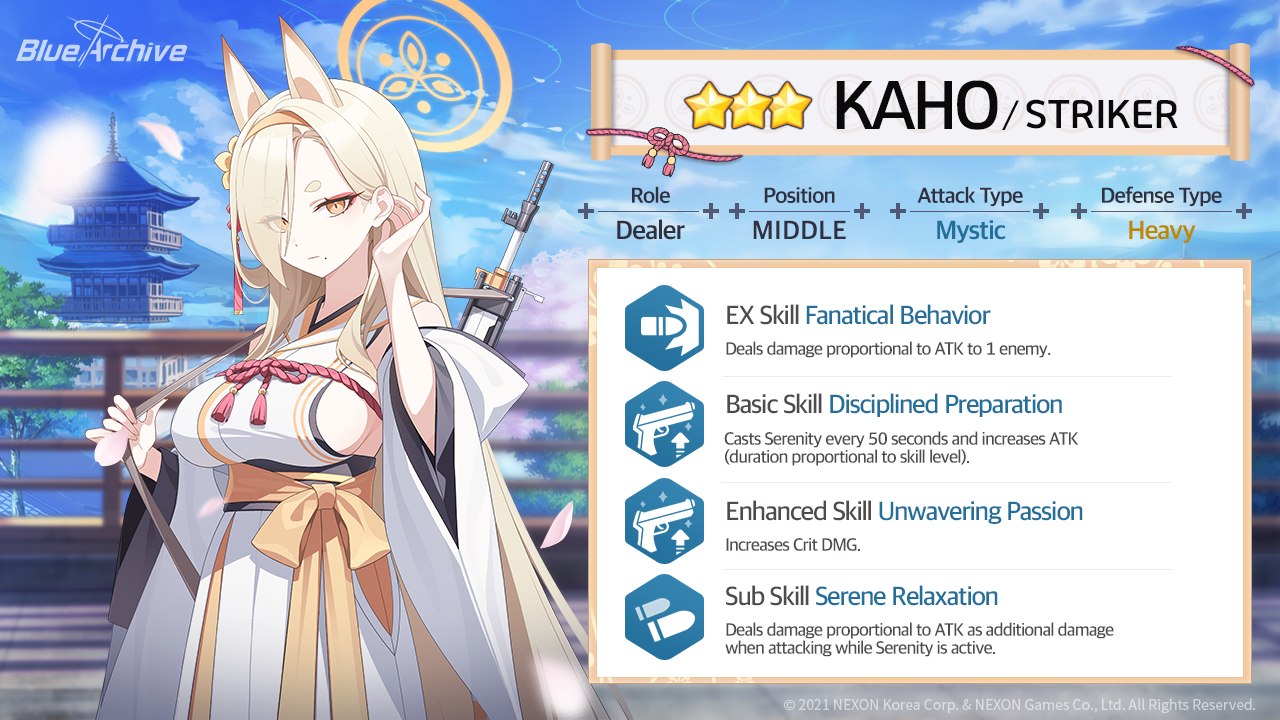 Arisu (Maid)
Student of Millennium and member of the Game development club.

She was found sleeping inside some ruins. Everything about her is unknown, including her age. Currently, she enjoys playing videogames with Momoi, Midori and Yuzu and has become a serious game maniac. Because she picks up lines from retro games, her speech tends to be hesitant and unnatural.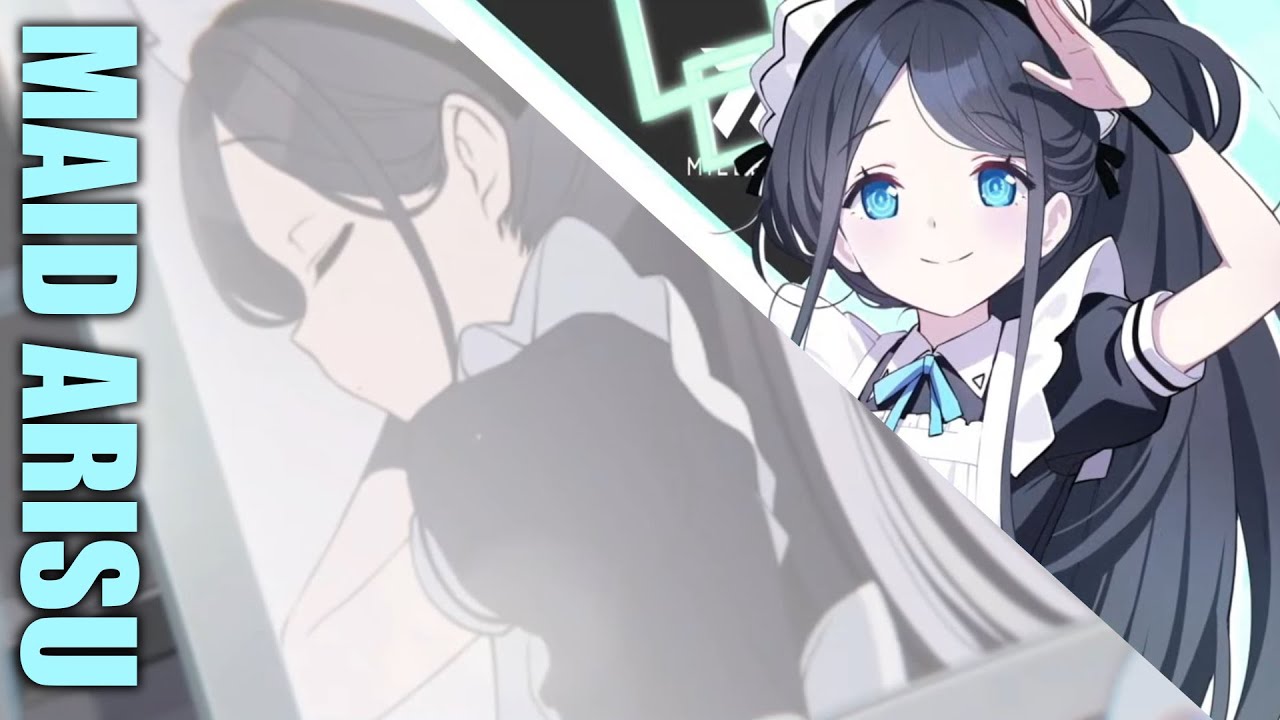 Toki (Bunny)
Toki is the mysterious fifth member of C&C with the codename "04" (Zero-Four) in Millennium. Unlike the rest of C&C members, she is assigned as Rio's personal bodyguard at Seminar.
As such, she is equipped with special armaments designed by Rio. The first is the "Mode 1" uniform, which takes a form as a regular maid uniform. It allows her to enter "Mode 2", which takes a form of a simplified maid uniform, enabling her to move at high speeds. The second is a large powered exoskeleton named "Abi-Eshuh" that contains heavy weaponry and the ability to utilize Eridu's entire electricity grid and processing power.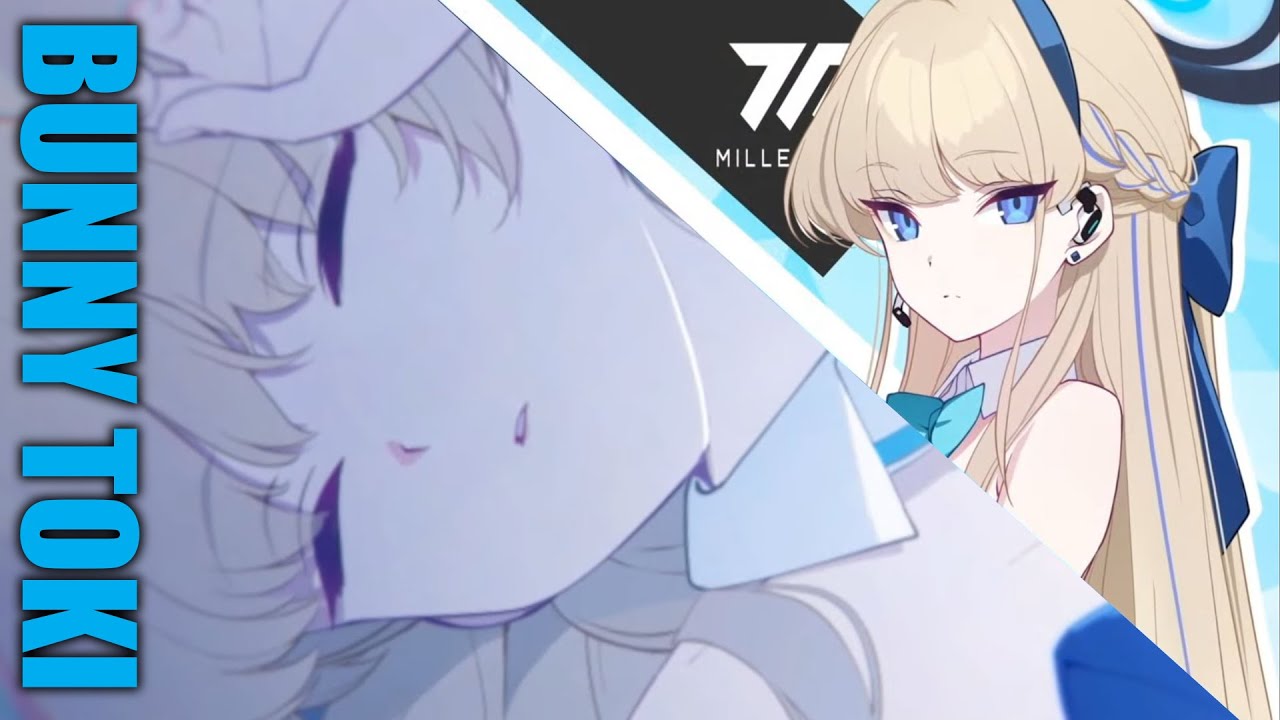 Miyako (Swimsuit)
Miyako is a member of SRT Special Academy and the leader of the RABBIT Platoon. Her facial expressions rarely change and she rarely shows her emotions. People around her tend to think she is unsociable, but in her heart, she is a kind-hearted platoon leader who is always concerned about her team members.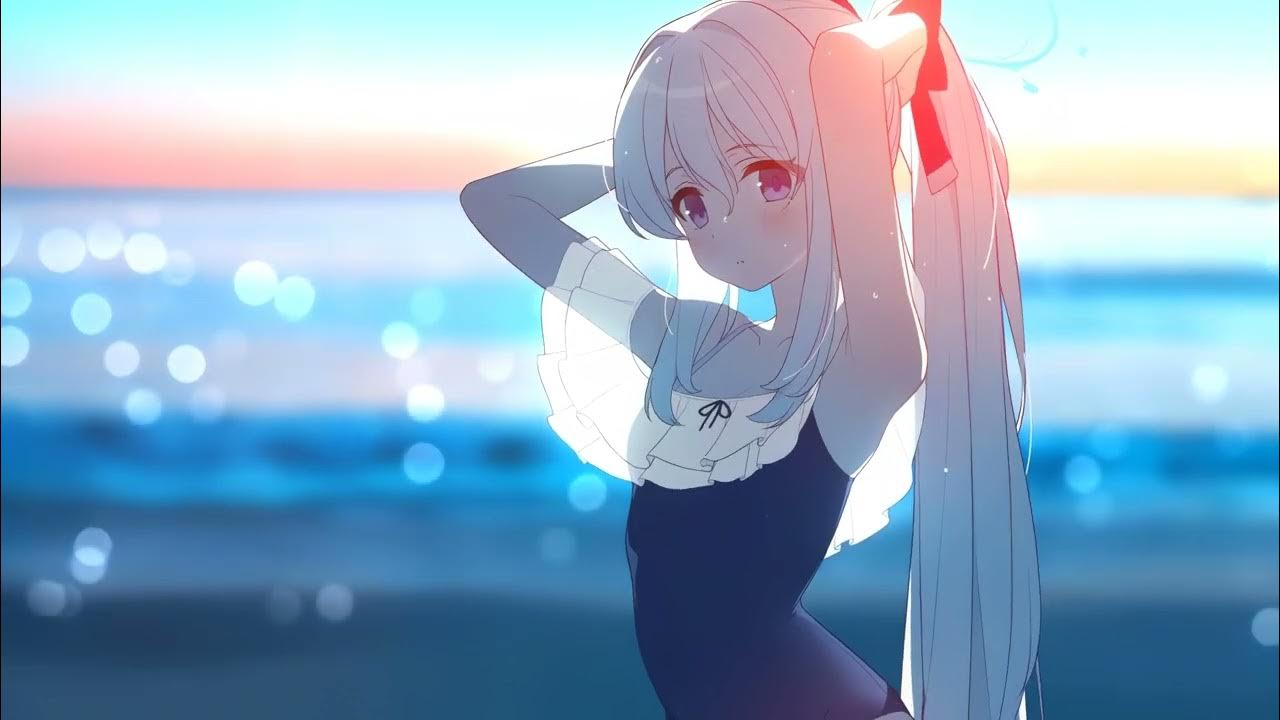 Kivotos Livestream
Additionally, NEXON also schedules an exclusive Kivotos livestream program to celebrate the anniversary on 28 October. There will be 500 lucky players who have chance to visit IVEX STUDIO in Korea.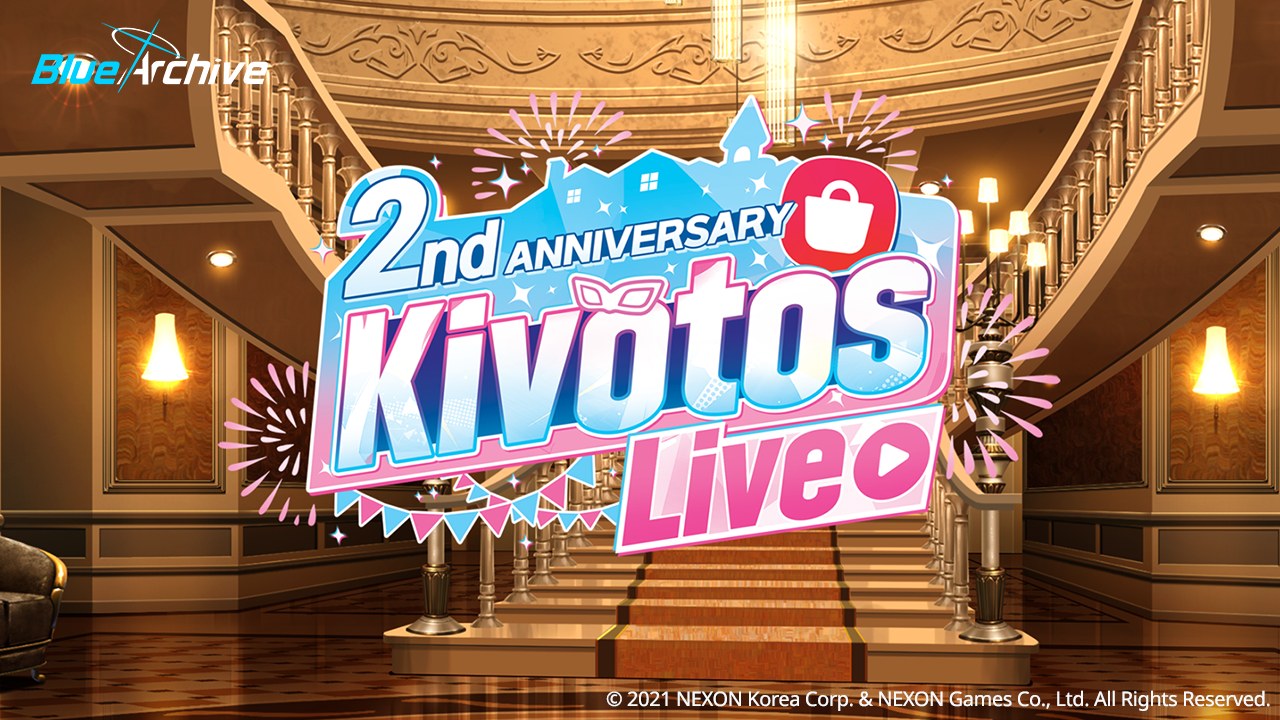 During the program, Yong Ha Kim, the executive project director, and Byung Lim Park, the producer, will reveal details about the 2nd anniversary event and engage with the fan community.
Above are all the upcoming contents concerning Blue Archive's global 2nd anniversary. For more mobile gaming news and guides, please book mark our blog page to find out more!