Summoners War: Chronicles is a new fantasy action MMORPG developed by Com2uS that was released on August 16 in Korea. The new open-world adventure game is available on both Android and iOS devices, but only Korean players can access and download it on their mobile devices. The game was previously available for pre-registration in Thailand, but it is now only available for download and play in Korea.
Save the Kingdom of Rahil against Tefo' s enormous conspiracy
Summoners War: Chronicles lets you choose from three distinct summoners: Orbia, Kina, and Cleaf. There are over 350 different types of monsters in the game that you can control and train as pets. All of the monsters have unique skills and characteristics due to their up to 5 attributes.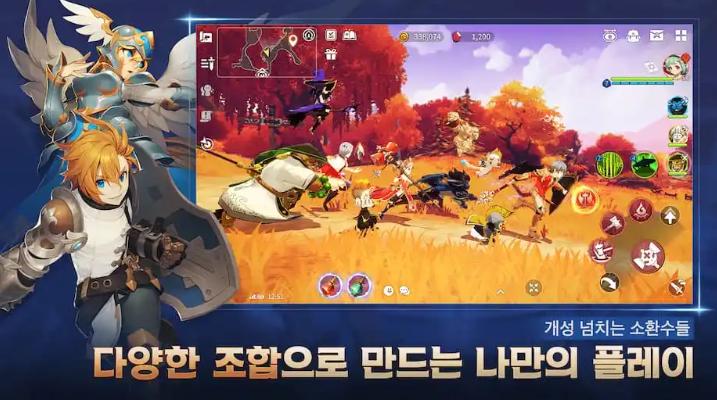 Players can explore a vast open world and defend Rahil's kingdom by battling various creatures alongside pets. Create your own set of skills and strategies to crush your enemies using a unique combination of summons.
You can also challenge the strongest summoners in a fierce PvP Battlefield and prove your strength with the best set of gears and weapons awaiting the summoner. Participate in events and raids with your allies and enjoy battling as a group.