For the beginners out there, Clash of Clans is a game about building fortresses and protecting them from enemies. For you to be successful playing this game, it is highly recommended that you keep your Clash of Clans strategy at your fingertips. Along with this strategy, you need to have clash of clans skills to help you overcome obstacles in this game.
In this article, we'll provide some general Clash of Clans tips to ensure the next time you're on the battlefield; you'll be able to quickly wipe out your enemies and build your fortress of wealth. What you should keep in mind is that this Clash of Clans strategy can vary by level, so you should be more cautious when actually playing.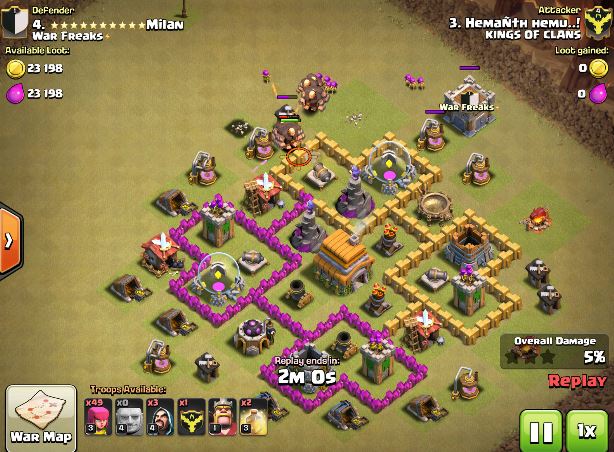 Part 1: Choose your goals wisely
Just because you're at a higher level than your enemies doesn't necessarily mean you should go after weaker enemies. By doing this, you'll earn fewer points and spend more resources that don't increase your level. If you're only concerned with getting more resources, it's recommended that you go after your enemies with a handful of goblins rather than an entire army. That way, you might end up losing, but you'll have the resources. It is much better to follow this tip than to send your entire army into a battle that you are not sure you will win.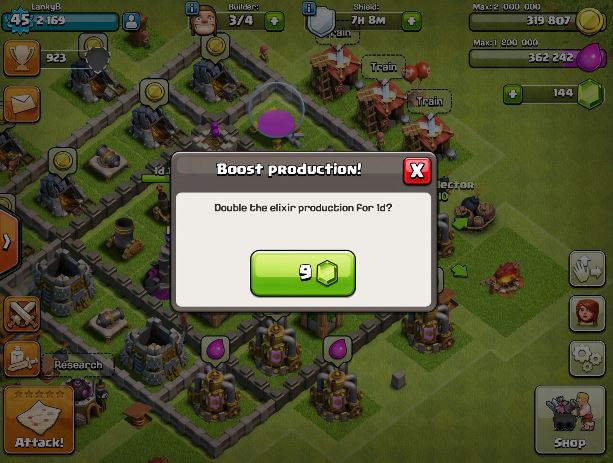 Part 2: Saving Your Gems
Although gems will help you earn more points; always make sure to keep them for later, especially if you want to build huts. Earn as many gems as possible on your quests and make sure you get your money's worth for every gem you spend. The lack of spending gems will definitely hinder your progress. But I believe that building a stronger cabin is much better than upgrading without proper protection.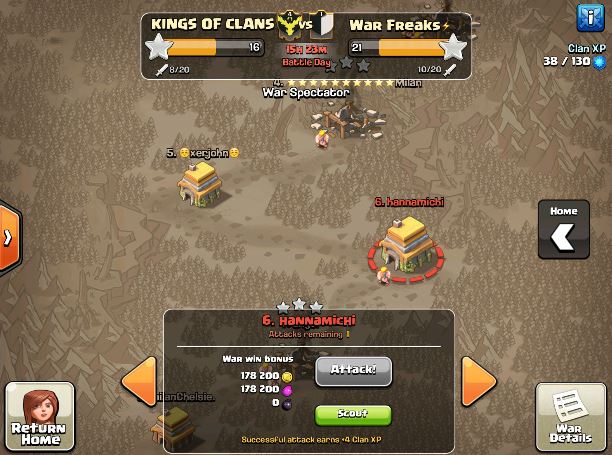 Part 3: Building a Strong Army
Generally, you have a full day before the war starts. During this wait, learn about your battlefield, organize your army and upgrade your air defenses. If your walls are low, go for land battles. Identify the strengths and weaknesses of target groups before launching an attack.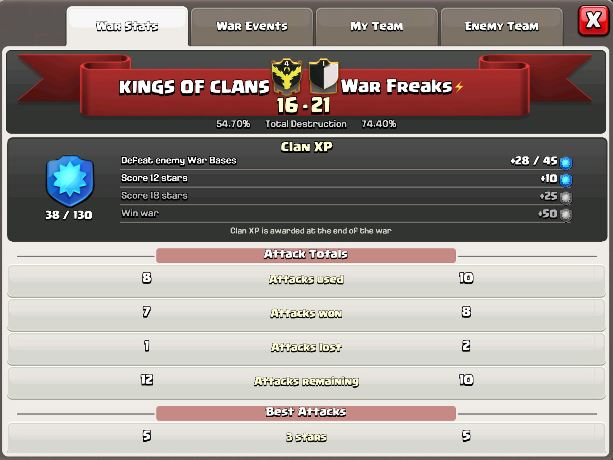 Part 4: Finding Unprotected Villages
Unprotected villages have no stars on them. When you attack such villages, you get more points with your clan army. However, you should keep in mind that when you go after a tough opponent and win, you expose your weaker clan to more intense combat. On the other hand, if you go after a weaker opponent, your allies will likely find it difficult to go after a tougher opponent. The likely outcome is that they will lose, hurting your overall rating. With this in mind, get your entire clan involved in your quests.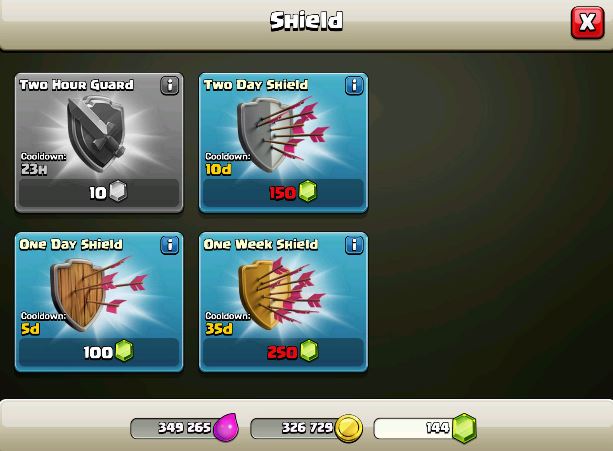 Part 5: Protect Yourself
As much as you love attacking your enemies, remember that they love to do the same to you. The moment your town hall collapses or your entire town is destroyed; you have about 12 hours left to decide your next move. It is not wise for you to go on the offensive with your defensive part damaged, as you will most likely lose the game. Your best bet is to upgrade your towers, build up your army and spend your gems before the next attack arrives.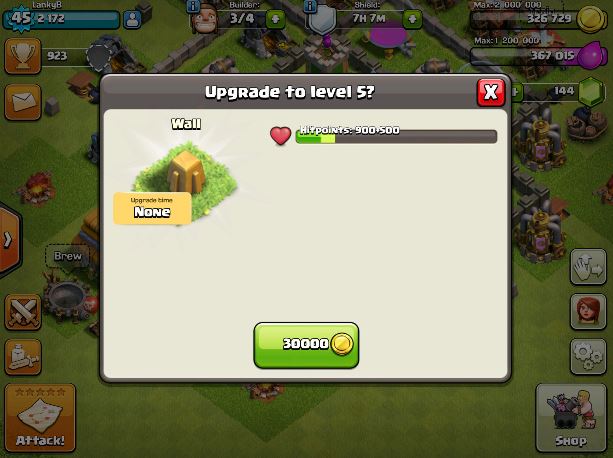 Part 6: Defense and Attack at Scale
Clash of Clans is all about how well you defend your town and attack your enemies at the same time. If you're going to sit down and defend your towers, make sure you've strengthened and upgraded your town hall, your city walls, and your air defenses. Arm yourself with mortars, cannons, and archers if you plan to go on the offensive. Also, keep in mind that if you have higher town hall points, you will get less benefit when attacking lower level enemies. If you want to level up, attack players with the same town hall level as you.
Part 7: Know your surroundings
The core strategy for crafting it in Clash of Clans is to create a strong perimeter. how do you do this The answer is simple; keep spawnable tiles away from your perimeter and cover every gap in your border. Also, place your buildings in cubicles, as they help slow down enemies. Multiple layers of walls expose your enemies to splash damage, so you'll have a better chance of destroying them. Don't build a separate town hall, as this will make it easier for your enemies to single you out. Also, keep your strongest armor close to your perimeter for easy access during attacks.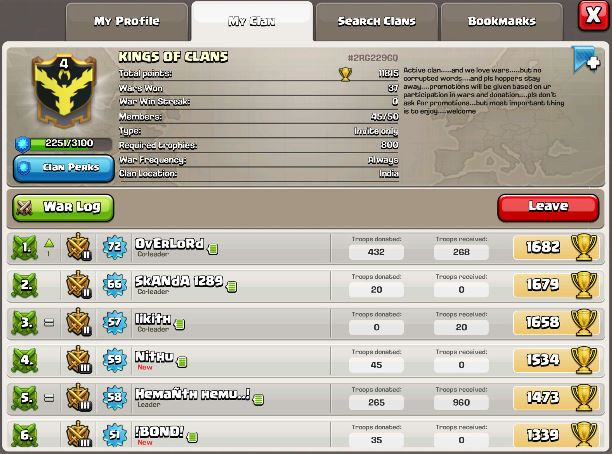 Part 8: Getting help
One of the best Clash of Clans tips when you want to level up is to ask for help. In any battle, if you find yourself unable to cope alone, it is very wise to seek help. The same principle applies when playing Clash of Clans. If you're going to call in backup to help you through a particular level, remember that you'll need to donate your troops to your teammates when they need them too.
Clash of Clans tips and strategies are essential whether you are a novice or a pro. You don't have to be a new player to learn, and you don't have to be an expert to assume you know it all. In any case, we hope this guide will really help you make it easier to eliminate your enemies to win.