If you're a fan of anime and RPG games, you'll love the urban fantasy collectible game, Counter:Side. The game is available in two variations, Counter:Side for SEA, developed by ZlongGames, and Counterside for Global, developed by Studiobside. In this article, we'll provide a beginner's guide and tips for playing Counter:Side. We've also prepared a detailed Tier List and Active Redeem Codes for you!
Overview
At the start of Counter:Side, a storyline about an impending disaster will be presented. If you enjoy games with a strong narrative, you can watch it while playing. However, if you prefer to focus solely on the gameplay, the game offers a Skip feature, enabling you to bypass the storyline without delay.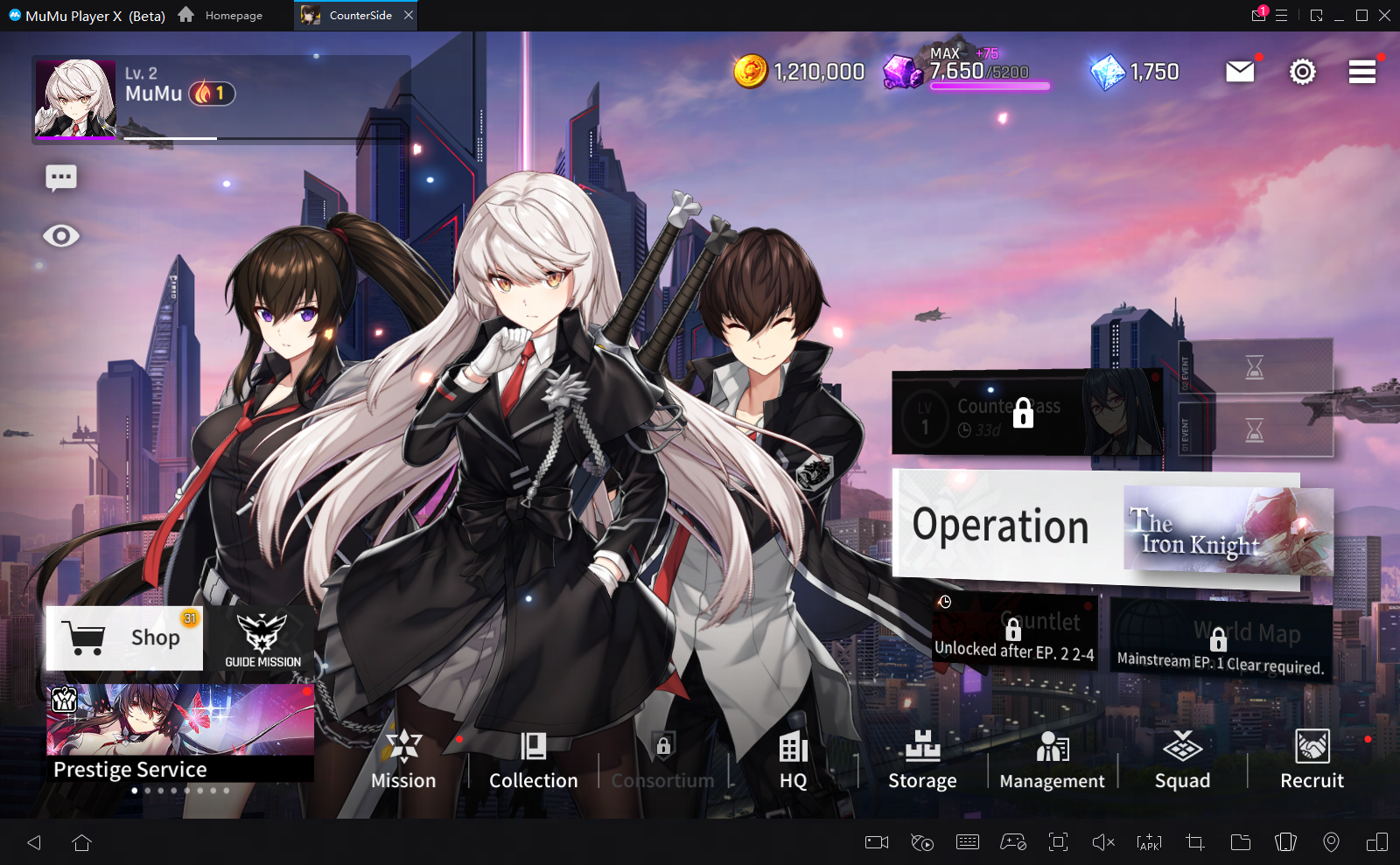 In Counter:Side, you assume the role of a CEO tasked with combating unknown monsters called Corrupted Objects. To effectively fight these monsters, you'll need to recruit characters with varying roles, specialties, abilities, and factions. Additionally, you'll manage various aspects of your office, such as the lab, workshop, hangar, CEO's office, and more.
Squad
In Counter:Side, your squad is comprised of 8 character units and 1 ship. You can fill up to 5 squad slots with different units, which can be expanded using quartz. Each squad will have varying Combat Power (CP) depending on the unit and ship, which is calculated using the average CP value of all members.
Players can select a leader for each squad, and the chosen character will reduce deployment costs by 1. There are two types of squads in the game: Combat Squads for solo battles, and Battlefield Squads for group battles in the Battlefield mode.
Operation
There are several types of operations that you can perform while playing the Counterside game, such as:
Main Stream is the main storyline in the game.
A simulation that is useful for getting important ingredients for your growth.
Supply Operation for the needs of the company and your unit or character.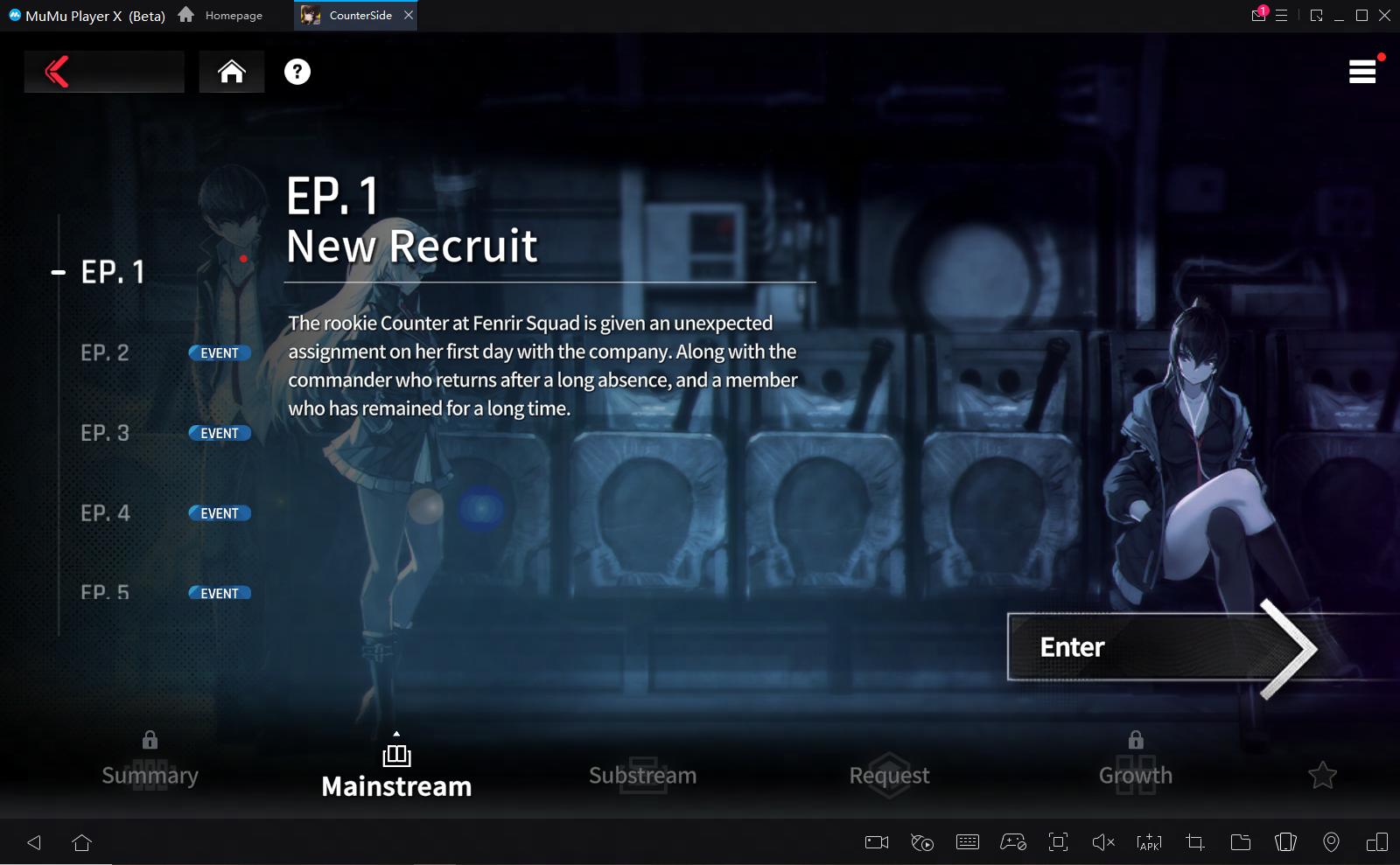 Side Story is useful for explaining the specific story of several characters, usually in this operation, you can try characters with high grades.
Counter Case to see the case of the unit you have.
Free Contracts whose tasks are assigned by other companies, usually this operation is more difficult than Main Stream.
That's everything about Counter:Side's beginners guide. If you are wondering how to play this game on your PC, you can also click here to find out the solution.>>How to Counter:Side on PC with MuMu Player X