Punishing: Gray Raven

is a mobile action role-playing game set in a post-apocalyptic world. Now this fabulous game is playable on PC with Mumu Player! To play Punishing: Gray Raven on PC, you need an emulator which provides professional functions on PC. Now MuMu Player could help you create a more immersive playing experience.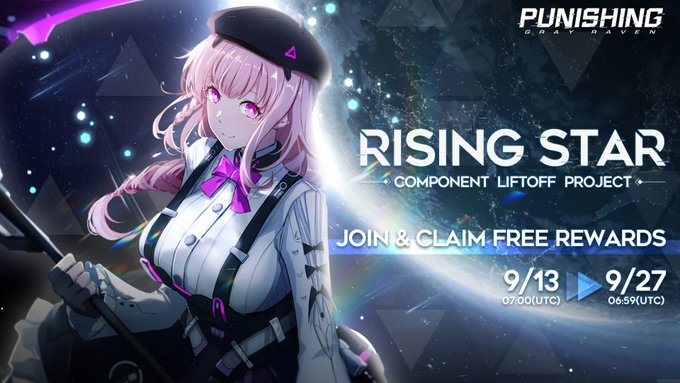 Punishing: Gray Raven is currently hosting its second event called Fallen Star. Players are able to complete different missions in order to obtain Memory and the event currency, Hetero Samples. The event launched on Thursday, 9 September 2021, and will continue for an entire month.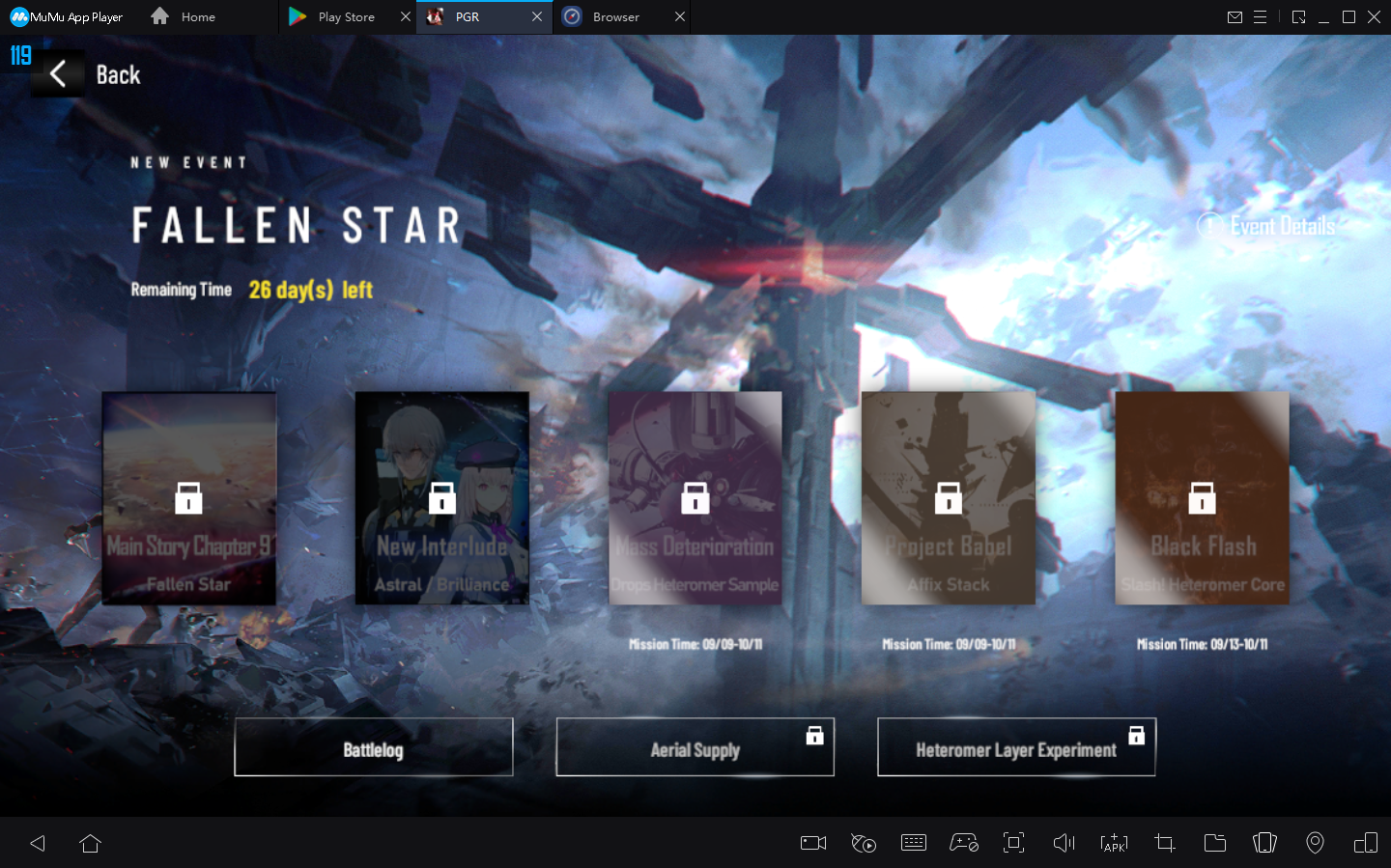 During Fallen Star, players will have the opportunity to participate in various "miniature" events, including Mass Deterioration, Battle Log, Straylight Terminal, Rising Star and Babel Tower, among others. If players successfully complete these mini events, they will receive various rewards, such as Heteromer Crystals, a Volatile Priestess portrait and different coatings.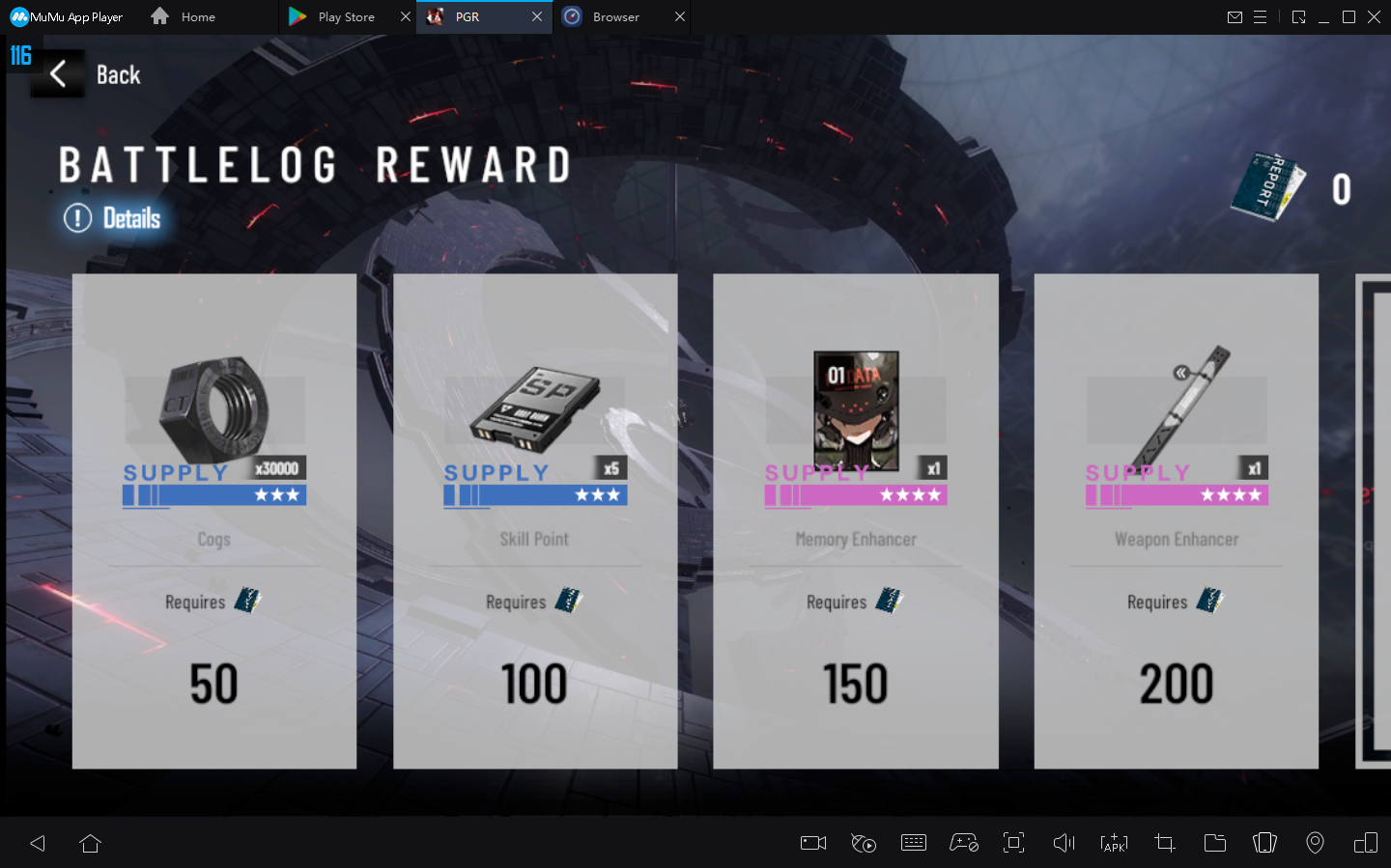 Why should players collect Component Pieces?
As mentioned above, players can claim overall progress rewards from the event web page when the total collected Component Pieces reaches a certain number. For example, when five million Component Pieces have been collected, players will receive 10 skill points that they can use in-game. Players will receive 250 Event Construct R&D tickets when 10 million Component Pieces have been collected. Additionally, players will unlock the Mission Memorial Video once it reaches 10 million.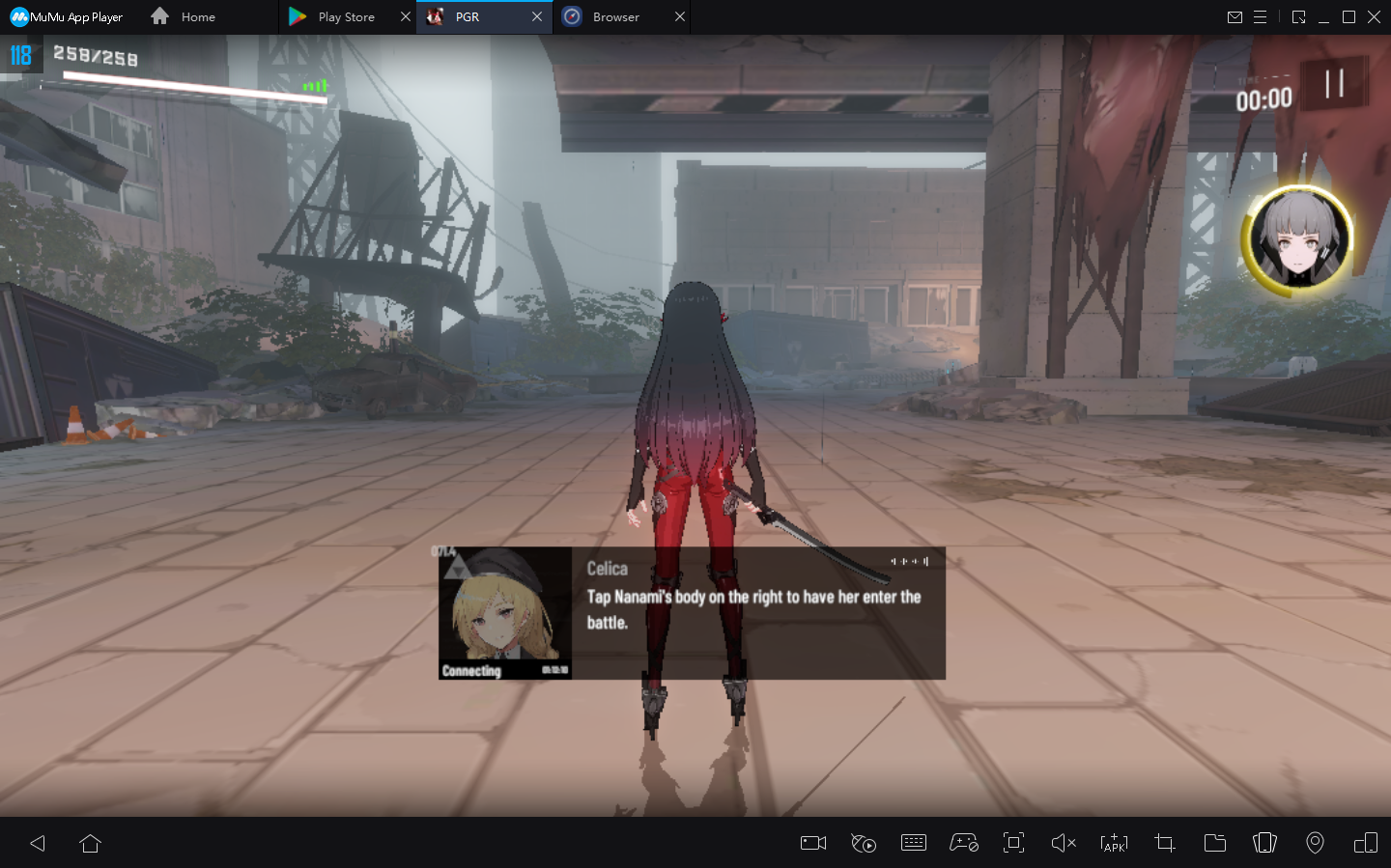 How to play the game smoothly on PC and get more game resources quickly?
MuMu Player provides you smooth play experience at high FPS on PC in game Punishing: Gray Raven. Besides, you could set up your special and precise control way on your keyboard and mouse. MuMu Player runs smoothly even on low spec PC.
Click to figure out
how to setting 120fps
in
Punishing: Gray Raven
on PC with MuMu Player!