How to enable VT
Waktu pembaruan terakhir:2021-04-27
I. Why enable VT?
Virtualization Technology (VT) is designed to expand hardware capacity. With VT, multiple operating systems can be simultaneously run on a platform, and all applications can work within isolated spaces without affecting each other, thereby significantly improving the efficiency of your PC. Enabling VT boosts emulator performance by more than 10 times!
II. How to identity if your PC supports VT?
To check whether your PC supports VT, go to "Help" at the upper right corner of the emulator → select "Player information", then check the contents in the red box as shown below. If it says "Not supported", then you should upgrade your motherboard;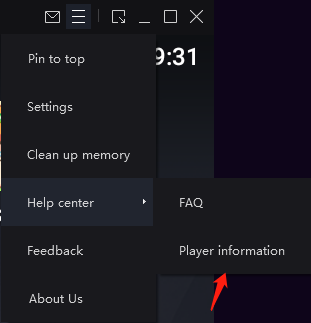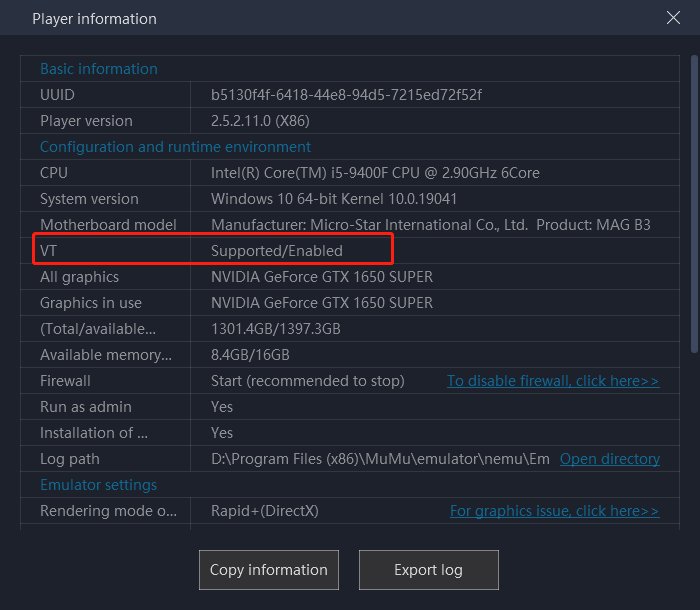 III. How to enable VT?
Step 1, identify your motherboard model,because the method differs depending on the motherboard model.
How to identify your motherboard model?
Method 1:Via the Command Prompt
Type "cmd" in the Windows search bar, press Enter and type "wmic baseboard get product,Manufacturer" in the command prompt window. Press Enter to display the name/model/manufacturer of your PC's motherboard.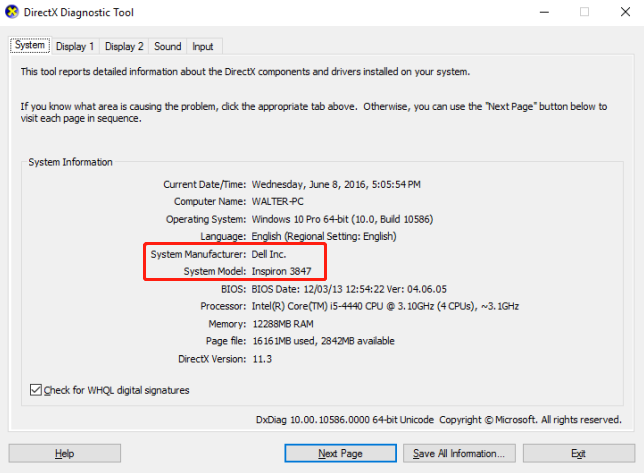 Method 2: Use the DirectX Diagnostic Tool:
Tap "Windows key" + "R" → Enter "dxdiag" → Press "Yes" When running this tool for the first time, a window will pop up, asking "Do you want to check if your drivers are digitally signed?", just press "Yes" and proceed.
Step 2, find out how to enable VT with your motherboard:
Remark: What if I keep on failing to access BIOS because the startup happens too fast?